Ever since Mark Zuckerberg announced that Facebook would be changing its name to Meta, I think the majority of the world was slightly bemused! Meta? What is Meta? Well I think the answer is going to remain unclear for a long time for most people, but one thing I believe to be true, is that the world is definitely heading in a more "Virtual" direction.
As a professional 360 virtual tour photographer and a huge fan of the Oculus Quest 2 VR headset, a few years ago I wondered whether the world was actually going to take to the whole VR thing, and it seems like they slowly are. When I first started doing 360 photography there was little to no take up with it at all, and I was constantly sitting in my office after speaking with people about it wondering why they wouldn't want people to be able to look around their business virtually via Google, Facebook or their website. The thing was that they just weren't aware of the potential, and now 5 years down the line I am having businesses of all sizes call me every week asking if they can book in a virtual tour shoot.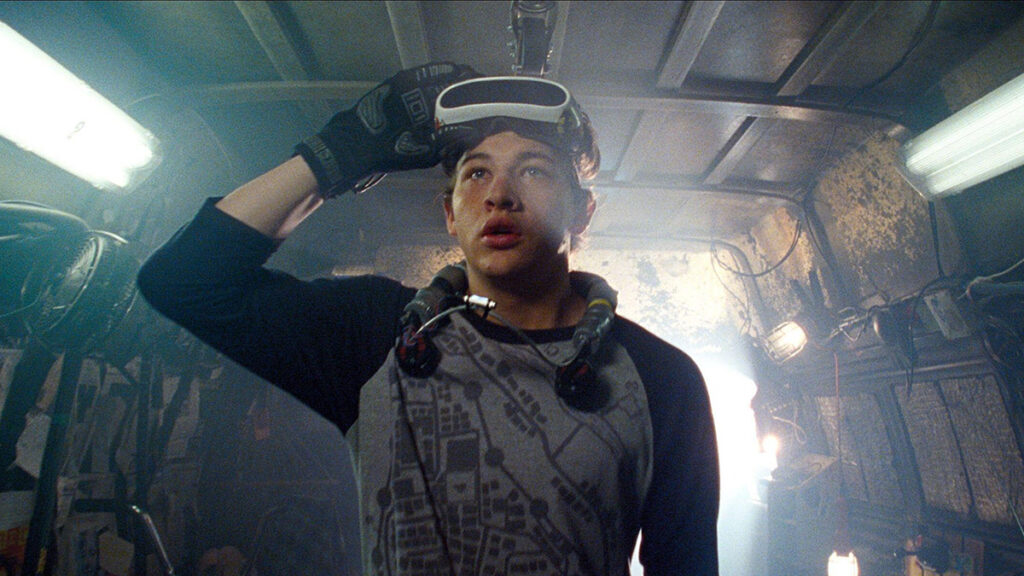 A few months back I watched the Film "Ready Player One" for the first time, and it absolutely blew my mind! But a virtual world like this would not come without its mental and psychological problems, as it portrays a way for people to escape the reality of their day to day lives, however I don't see this as being a reality for a long time to come. The thing is does show is that the 360/VR is becoming more mainstream, and the world is very quickly starting to expect 360 interactive content from businesses, and this was proven with a Google study that took place a couple of years ago, and since then the desire for virtual tours has increased exponentially!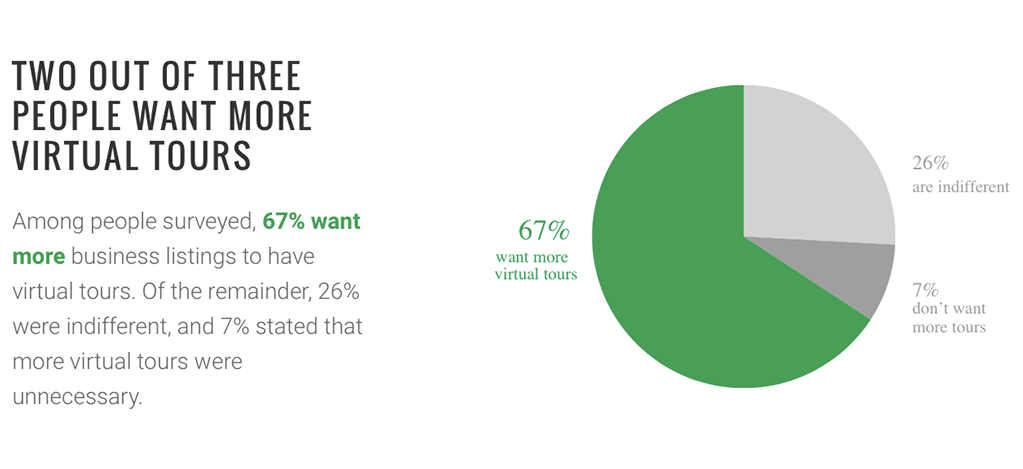 The reality is that the world has become a very impatient place, and people want to be able to see things here and now. With technology this has become much easier to do, and 360 virtual tours are just the beginning of a virtual world. Let's say that you are looking to book a hotel, or searching for a care home for your loved ones. Regular photos and video are great, but they don't give you an idea of layout, rooms sizes and scale like 360 photography can, and with the added bonus of being able to add clickable popups showing menus, activities, photos, video and more, these custom built 360 virtual tours are basically a virtual website sales tool for businesses.
The possibilities in the future are endless!!
find out more about 360 tours here