When it comes to running a photography business, there is one thing that I have found to be the most important when it comes to software.  And you may be surpised to hear that it is not Lightroom or Photoshop!!  Whilst these programs (or similar) are essential, one of the programs that I use every single day is Studio Ninja.  So what is it?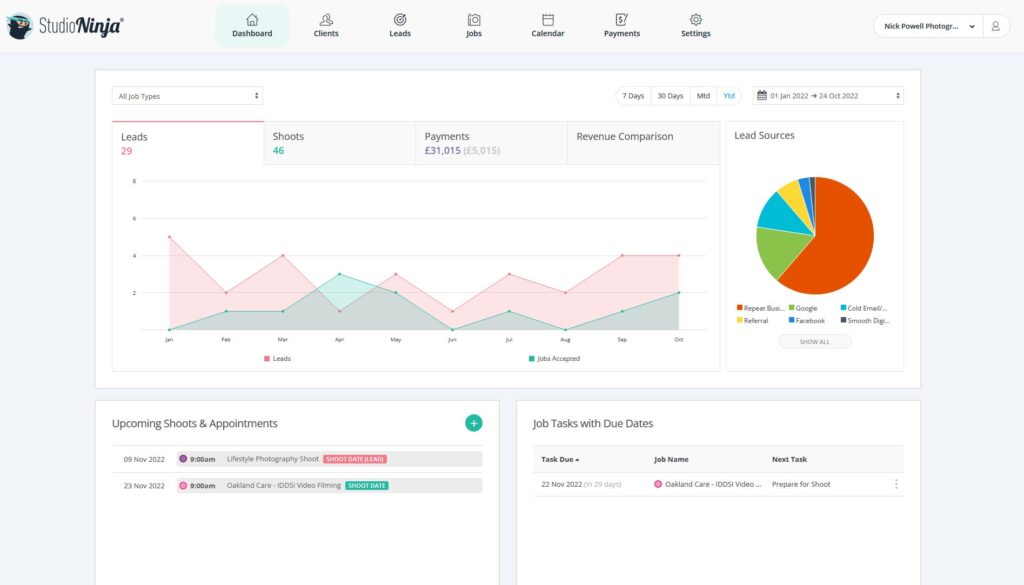 Studio Ninja is an all in one CRM (Customer Relationship Management) system, that allows me to keep my business running smoothly, and to provide my clients with the information they need in one easy place.  The platform covers pretty much all of the main areas for the admin side of my business including the following.
With Studio Ninja, you can create amazing looking lead forms that you can then add to your website.  This allows my customers to provide me with the information I require to get back to them quickly with a quote, and once they have filled out the form it automatically creates a lead for me within Studio Ninja, and I also get an email to tell me that someone has enquired.  From there, all I need to do is to log into the platform, and then I can create notes against the booking, so I know what stage it is at.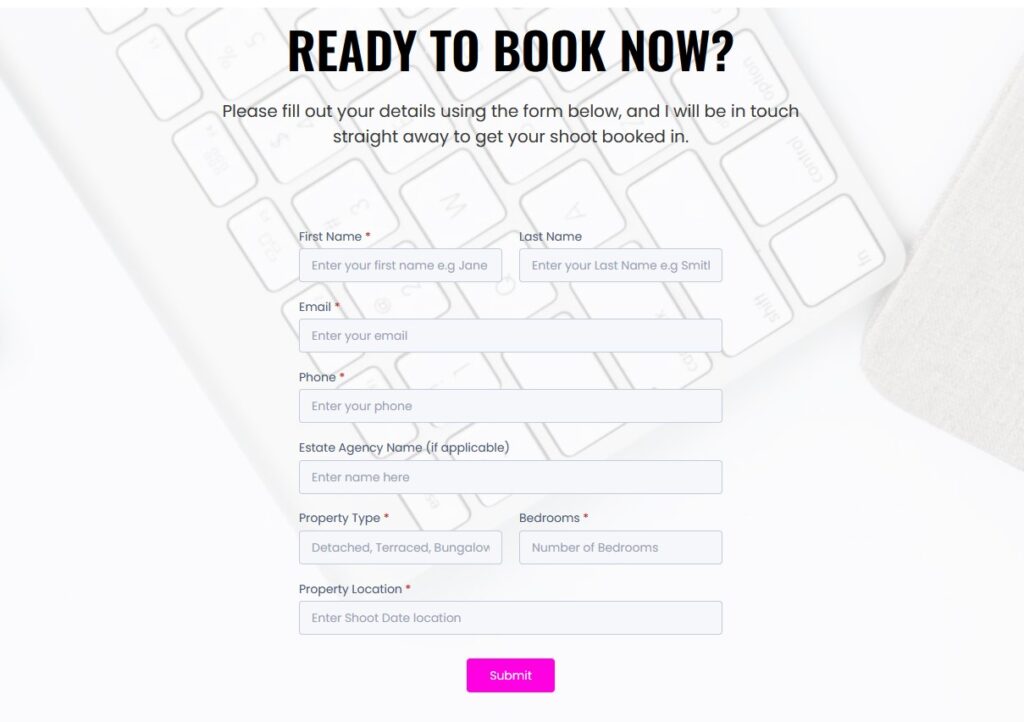 From there I can choose to put that particular lead into a "Workflow".  This enables me to set emails to go out to them automatically, reminders to be added, a questionnaire to be sent, and much more!  Not only does this save me a HUGE amount of time, but with the addition of workflows I have the peace of mind that my client is receiving all of the information they require before the day of their shoot.
Because we all know that proper preperation prevents poor performance!!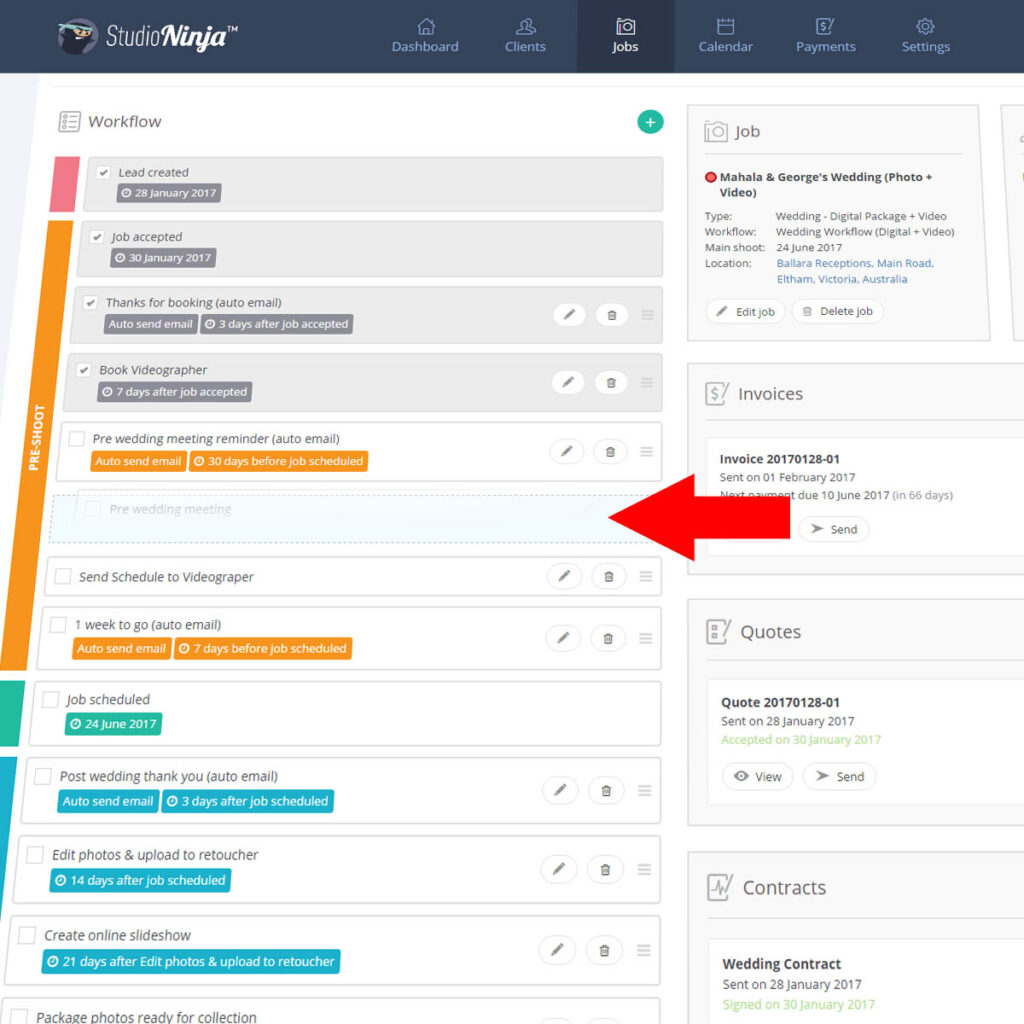 The ability to send quotes to my clients that look good, also helps me to create a great first impression is crucial.  You can send a quote over that is either "Pick and Choose", which enables clients to select what package thay require and you can also add extras onto the quote to up sell more products (ie wedding photo albums), or you can send a fixed price quote out to them.  Once they have reviewed the quote, they then have the option to accept it, fill out a questionnaire, and sign your terms and conditions using a very easy to use step by step process.  There is also a section on their quote once it is accepted that will show them their invoice, and this can be paid in a number of different ways (more on that below).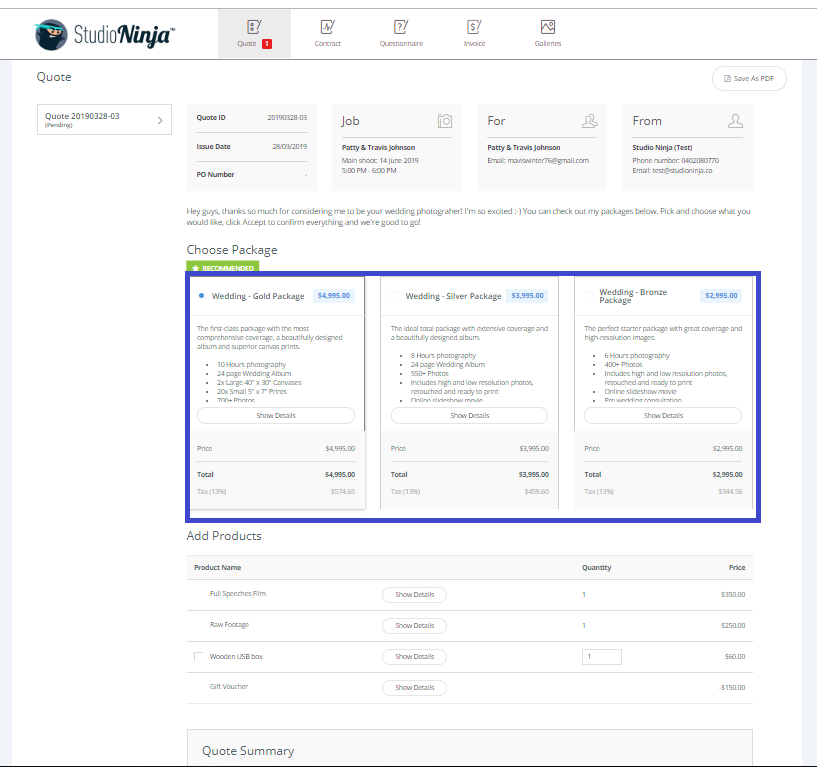 Once your quote has been accepted and the terms have been signed, Studio Ninja will automatically create an invoice for your client, showing them the dates that they have to make payment by.  These can easily be seperated into multiple payment dates if you so wish to help spread the cost out for them, and what REALLY helps me is that once the invoice has been created, it automatically sends that invoice over to my Quickbooks software!  Don't worry, they also intergrate with Xero if you use that instead.
When it comes to getting paid, Studio Ninja allows you to connect your Stripe account (Square is coming soon), PayPal, and also give the option to pay by bank transfer or cheque. Easy peasy!!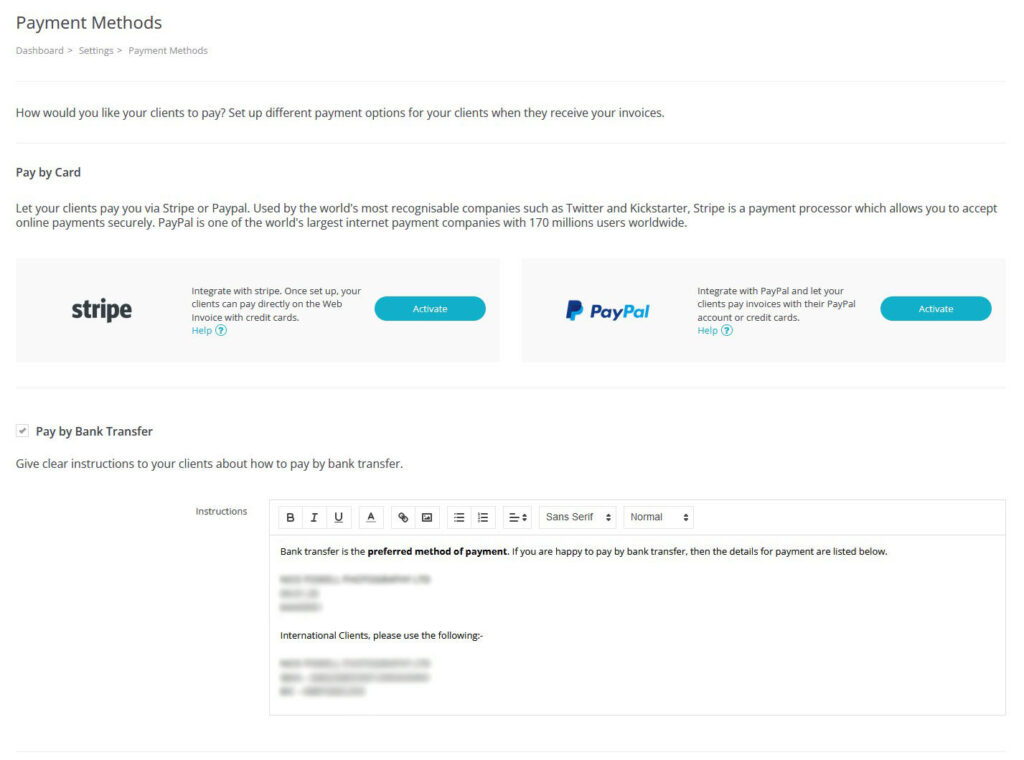 As if all of this wasn't good enough, they also have a mobile app for iOS and Android, so you can keep ontop of all of your leads and bookings on the go!! 
This is particulary useful when I am on a shoot, as I can refer to the shoot notes right then and there!!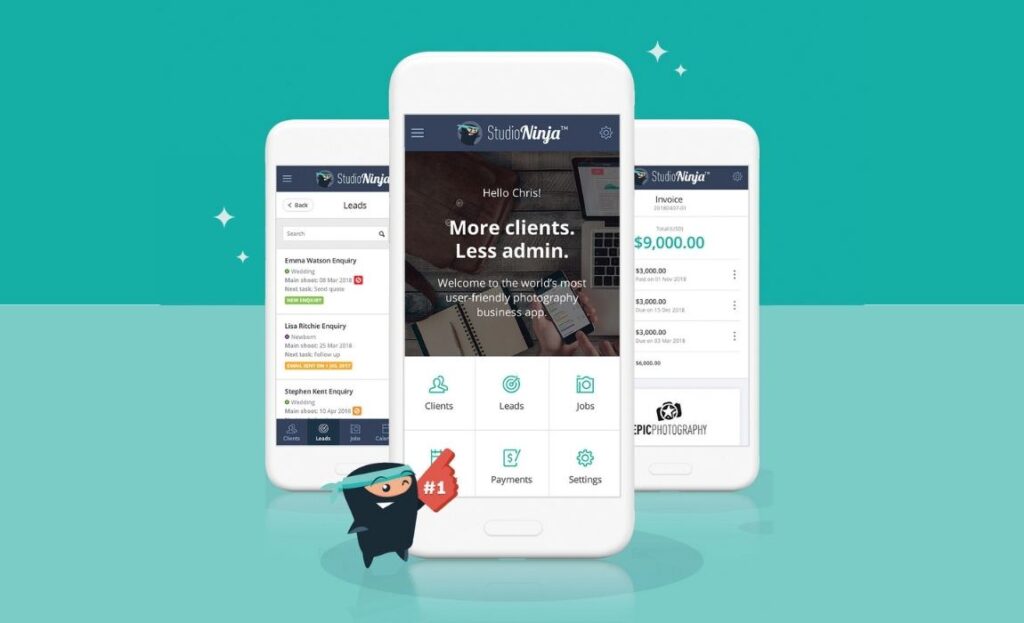 Studio Ninja is one of the best value CRM systems I have ever used!!  They give you the option to pay monthly, or annually (which I would recommend), as it does save you a bit more money which is always a good thing!.
Prices correct as of October 2022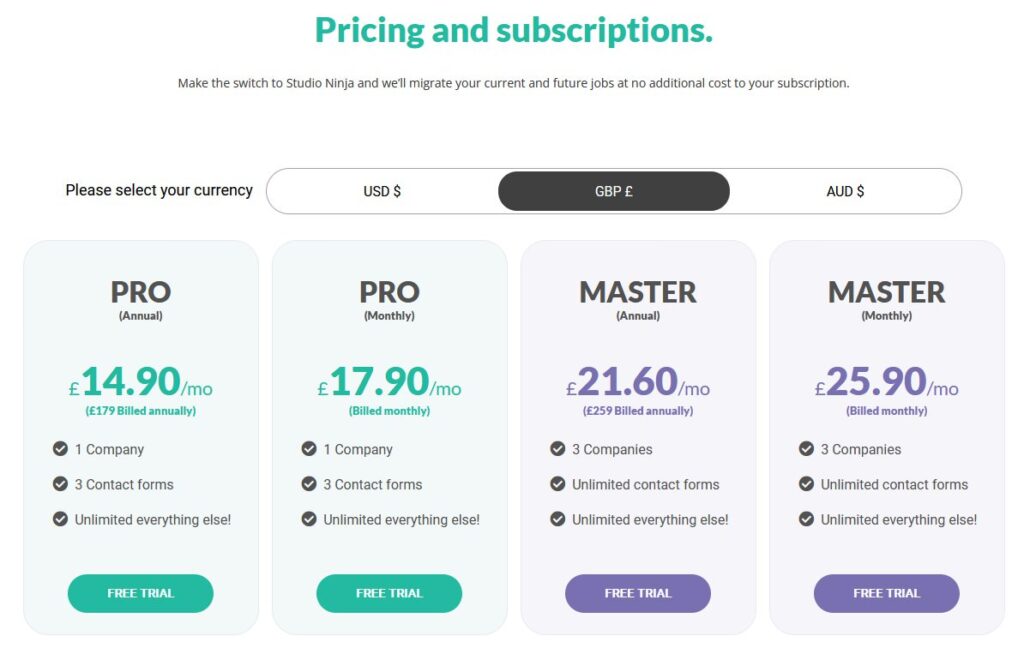 WATCH THE FULL REVIEW ON YOUTUBE!
If you want to find out more about Studio Ninja, then you can watch my in depth review of ths software on You Tube below.
GET 20% OFF STUDIO NINJA & 30 DAY FREE TRAIL!!
If you are interested in trying out Studio Ninja, you can get a 30 day free trial for the software via their website!!  You can also get 20% off when you purchase Studio Ninja, by using the promo code NI150880Y