Bespoke 360° Photography for Hair & Beauty Salons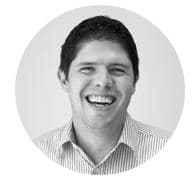 Professional 360 and Commercial Photographer
I recently had the pleasure of working with one of the most successful businesses to open in Worthing.  Vanilla Pod Beauty has been open for just under 2 years now, and they have always had a fantastic following, so I went to ask them if they have ever considered adding 360° photography into their marketing strategy, and they were very interested to find out more.
This area of photography has been around for decades, and in the past has been overlooked by many businesses.  But now it is proving to be one of THE most powerful marketing tools available, as it gives people a chance to get a feel of the business by taking a look inside, and as hair and beauty salons invest so much money to make their premises look amazing, this is the perfect way to show it off to everyone!
Fast forward 2 weeks, and the Vanilla Pod virtual tour is complete and ready for the public to view!  So why not take a look around Vanilla Pod for yourself?
Click the image below to start the tour!
 So… The next question is (and this is something that surprises most people)….  How much do these tours cost?  Well, it may surprise you that you can get a full tour for your website, Google My Business page AND Google Maps from as little as £149, which compared to how much money many businesses spend on other marketing techniques is extremely good value, and it is just a one off payment!
If this has been of interest, then I would love to hear from you. 
You can either chat with me now using the chat button in the bottom right, send me an email, or call me on 07912 524637.