How Can 360° Photography Help your Business During The Coronavirus Epidemic?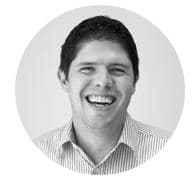 Professional 360 and Commercial Photographer
We are going through one of the worst moments in history at the moment, and I would first of all like to say that my thoughts are with all of the families that have been affected by this terrible pandemic.
At the moment, many businesses are struggling, and no-one knows exactly when we are all going to be able to get back to normal.  But one thing that is true, is that this is going to take some time, and because of this I have noticed myself and other 360° photographers start receiving a HUGE amount of enquiries from estate agents, property developers and retailers whose stores or offices are temporarily closed to the public.
First of all, here is an example of what a 360° virtual tour looks like.  They can be completely designed from the ground up to match your brand, and I am also able to add many different "Hotspots" on which you can link images, videos, website links, PDF's and much more!
360° photography has always been a fantastic investment for any business who have visiting customers, but now more than ever it offers business owners an opportunity for customers to visit their stores or a property they may want to buy or rent virtually.  If you have a website and run (or know anyone that runs) any of the following businesses, then investing in a virtual tour could give you the opportunity to get some customers, even though people are watching their pennies during this difficult time.
Retail Stores
As we all know, retail stores are currently closed to the public, and this means that no one is able to visit in person.  If you have a retail store with a website where customers can buy products, then I can provide you with a bespoke virtual tour of your store with links to your website for each section of products.
Commercial & Residential Estate and Letting Agents
If you are a manager or owner of a commercial of residential Estate or Letting Agency, and you have a vacant property or premises that you want people to be able to have a look around virtually, then a 360° virtual tour will give them the chance to take a look around from the comfort of their own home.
Click Here for an Example
Art Galleries
If you own or manage an art gallery then customers will be able to visit the gallery and take a look around looking at all of the pieces of art that are on display in high definition, and then if they are interested in a particular piece of art they will be able to visit your website to purchase it.
Please note that none of this is going to be possible unless STRICT safeguarding is applied, with the right precautions in place, so here is how it would all work:-
1- CLIENT AND MYSELF MEET AT THE VENUE TO BE PHOTOGRAPHED ENSURING DISTANCING IS MAINTAINED
2 – I ENTER THE PREMISES ON MY OWN TO TAKE THE PHOTOS
3 – GLOVES AND PROTECTIVE OVERSHOES WILL BE WORN BY MYSELF AT ALL TIMES
Once the photos have been taken, then I will proceed to edit the tour for you and link all of the products to your website.  If it is a shoot for a property then the tour will be provided to you to embed on your website and also Right Move/Zoopla.
Pricing will depend on the scale of the shoot, but understandably this is a hard time for everyone, so I will always ensure that I keep my prices as low as possible in order to cover my costs, and also provide you with something that is going to benefit your business.
If this has been of interest, then I would love to hear from you.
You can either chat with me now using the chat button in the bottom right, send me an email, or call me on 01903 905212.